Friday, 1st September 2023 – Fifteen experienced detectives from the Bermuda Police Service (BPS) recently completed a two-week-long, Management of Serious and Complex Investigations Course, at BPS Training School, Prospect.
The detectives attending the course are of various ranks from Detective Constable (DC) and Detective Seargent (DS), through to Detective Inspector (DI). The course is aligned to the UK College of Policing Authorised Professional Practice and the Professionalising Investigation Program (PIP) Level 2.
It was delivered by David Keech and Neil Prunnell. Mr. Keech and Mr. Prunnell are both former Detective Sergeants from the Greater Manchester Police (GMP). Between them they possess over 60 years of policing experience and have worked on some of GMP's most serious and complex investigations.
They are experienced trainers who regularly deliver a variety of different PIP courses to a number of different police forces in the UK.
Sherwin Joseph, Acting Detective Superintendent, stated: "The PIP Level 2 program, forms part of the training regimen of the Crime Division of the Bermuda Police Service. It is geared toward professionalization of investigators, succession planning and building investigative capacity."
"This training will prove invaluable to increasing the investigative capacity of the BPS and its ability to solve crime and have perpetrators put before the courts as we continue to work to make Bermuda safer."
Pictured below, L - R:
Neil Prunnell, DC Melesia Clarke, DC Alex Shreeve, DC Whitney Wilkinson, DC Greame Bird, DS Zoenique Williams, DC Kendy Swainson, DC Crai-Che Hall, DI Kemar Peters, DC Malcolm Dill, DC Mark McCormack, DC Ashun Wolffe and David Keech.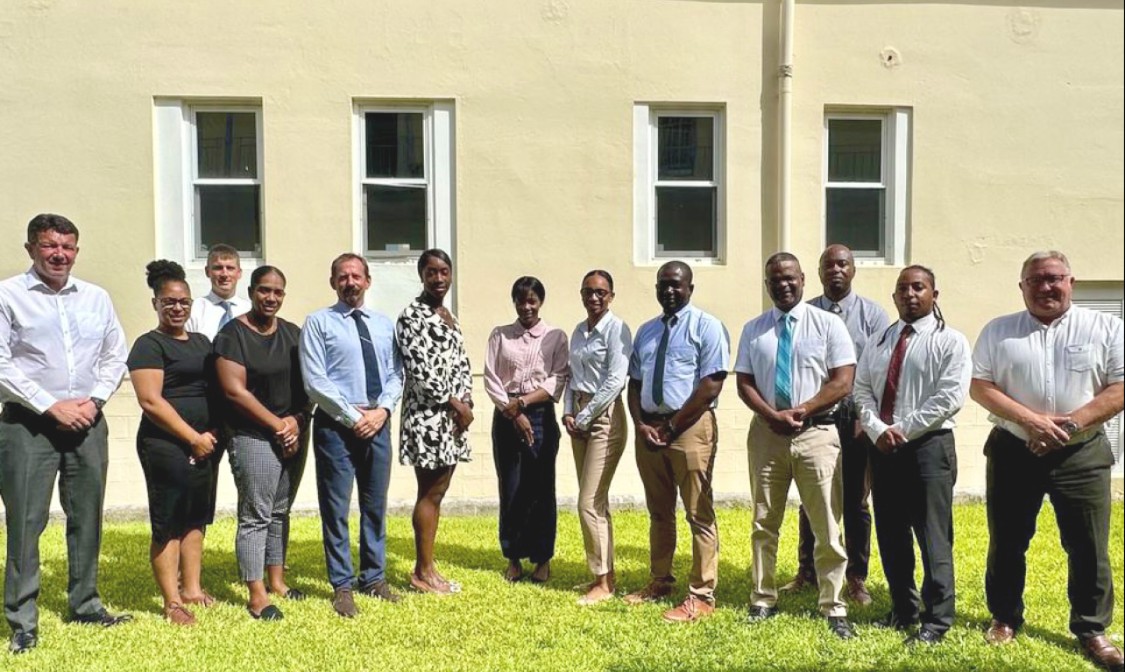 <p>15 Detectives Complete Investigations Course</p>