Friday, September 21st - The Commissioner of Police is pleased to announce the promotions of Robert Cardwell, Arthur Glasford and Grant Tomkins to the post of Chief Inspector.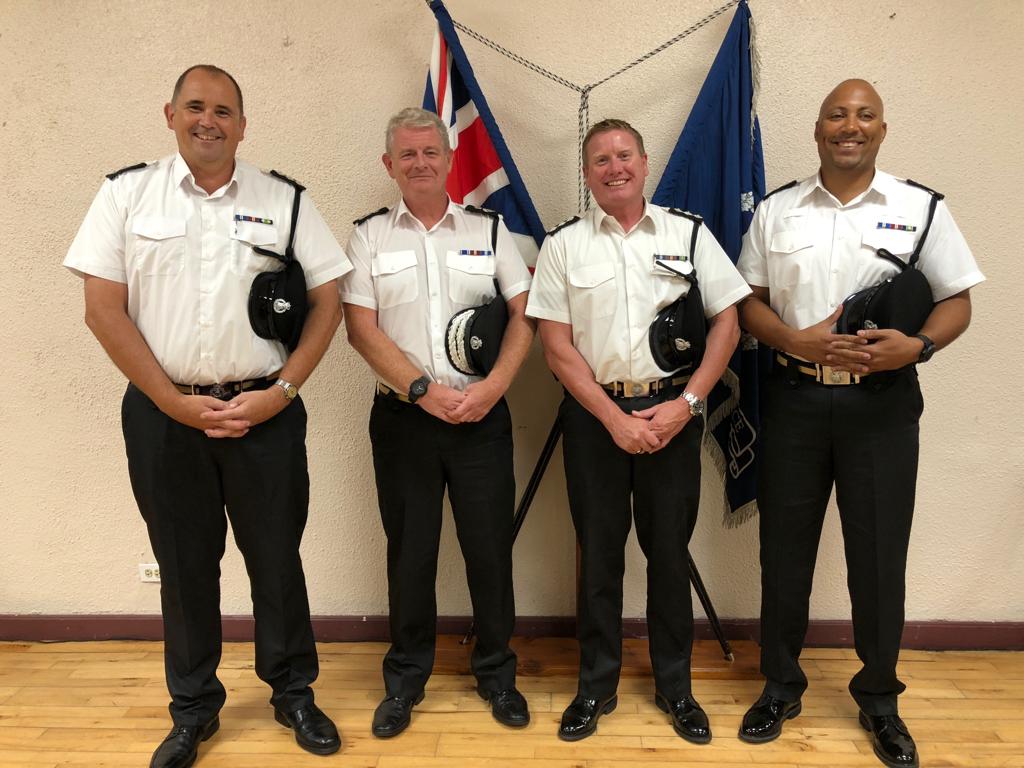 All three were promoted by Commissioner Stephen Corbishley in front of family, friends and colleagues at a ceremony held in the Police Recreation Club hall, Prospect Devonshire 5:30pm Friday (September 21st).

Chief Inspector Robert Cardwell is married with two children and in his 30th year as a member of the Bermuda Police Service. In that time, he has been posted as Head of Drug Investigations where he led on several complex international drug conspiracy investigations working with law enforcement partners in the U.S.A. and the Caribbean.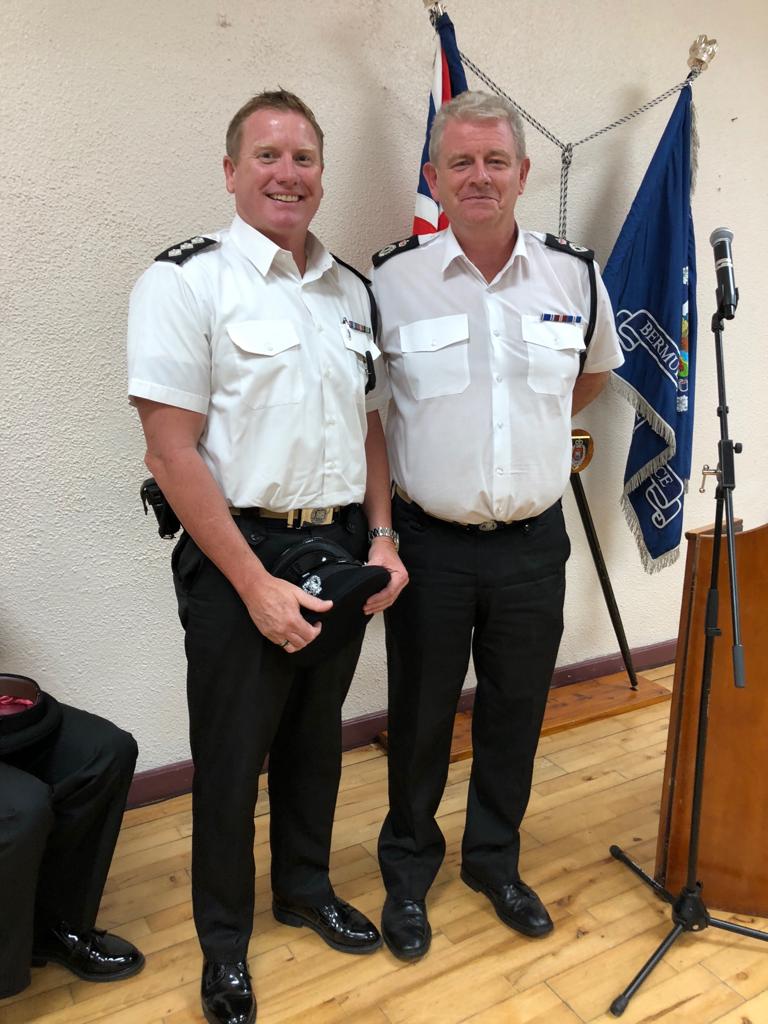 He has also worked in Criminal Investigations on volume crime cases, in Serious Crime working on homicide investigations and satisfied a U.K. Home Office ordered investigation on a Cayman Islands matter.

For the past 5 years Chief Inspector Cardwell has led on Road Safety as the Officer responsible for the Roads Policing and Marine Units. He has attained a Master's Degree in Police Leadership and Management and recently qualified as a Certified Compliance Officer, receiving a diploma from the College of Regulatory Compliance.

Chief Inspector Cardwell recently returned from Florida where he was a guest speaker at the Florida University - Institute of Police Technology and Management Police Leadership Conference where he delivered a presentation on the Principles of Effective Leadership – in the Police Environment. He has received 7 Commissioner's Commendations, 4 Merit Awards and numerous Letters of Good Work over the years.

Chief Inspector Cardwell's new posting will be Officer in Charge of the Patrol Department responsible for Somerset Police Station, Southside Police Station, Hamilton Police Station, Airport Police, Custody, Station Duty Officers and Community Action Teams.

Chief Inspector Arthur Glasford has 29 years of policing experience and joined the Bermuda Police Service in 1989 as a Police Cadet.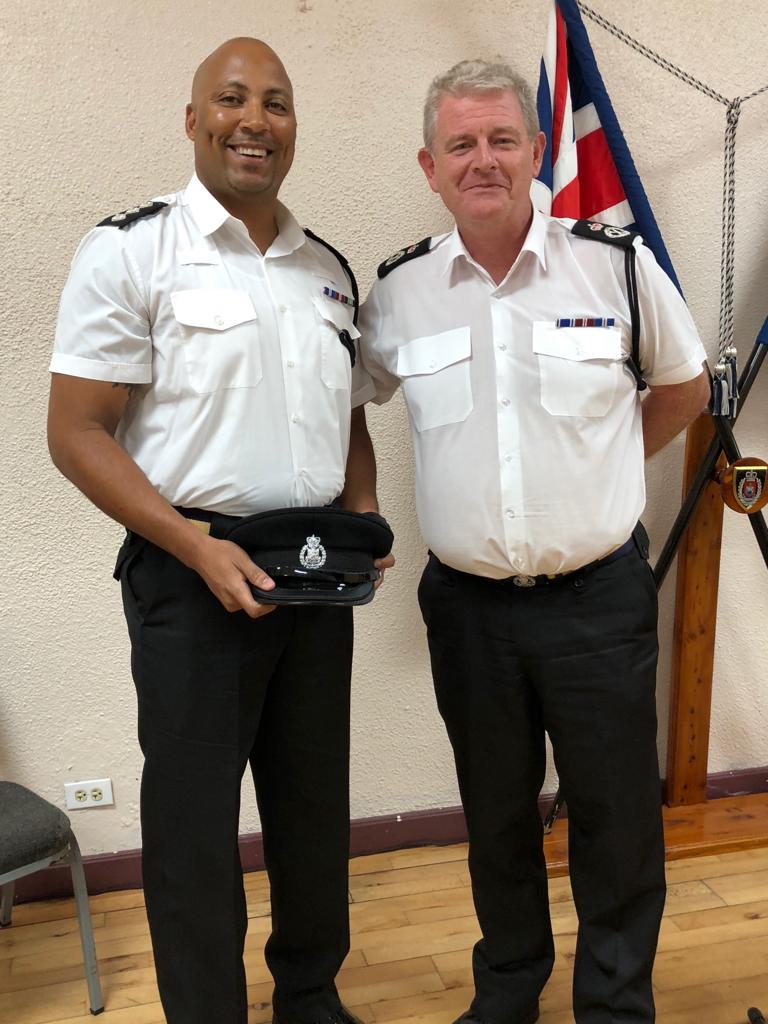 He then became a Police Constable in 1990 after completing Recruit Foundation Course 44 and has worked in the following areas:

Eastern, Central and Western Uniform Divisions
Traffic Unit
Police Search and Rescue Diving Team
Motorcycle Patrol Section
Cycle Squad
Task Force
Former member of the Emergency Response Team
Central CID
Serious Crime Unit
Gang Unit
Narcotics
Special Branch

Chief Inspector Glasford has received Letters of Good Work, Merit Awards, as well as Commissioner's Commendations, and has completed several overseas training courses in the U.K., United States, and the Caribbean.

Chief Inspector Glasford's new posting is Officer in Charge of the Serious Crime Department.

Chief Inspector Grant Tomkins joined the Bermuda Police Service in February 1991 having previously served six years in the West Mercia Constabulary in England.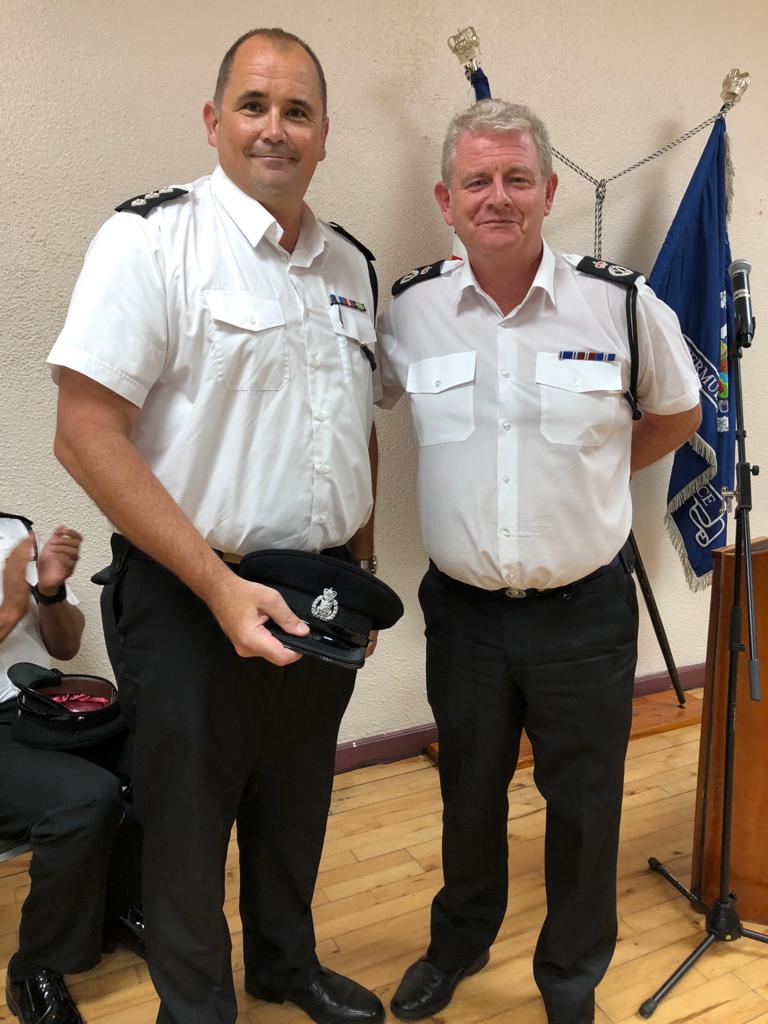 Since joining the Bermuda Police Service he has served in Central Uniform, Parishes, Schools Liaison Unit, Outward Bound, Commercial Crime Department, Financial Crime Unit and the Organised & Economic Crime Department.

Chief Inspector Tomkins is married and he and his wife have one daughter currently studying abroad.

He has an Honours Degree from University of Manchester in Management with Compliance and holds two University of Manchester Business School Post Graduate Diplomas in International Financial Crime Prevention and International Compliance, and has been a Certified Anti-Money Laundering Specialist since 2007.

During his career in Bermuda he has received a number of Letters of Good Work, Merit Awards and five Commissioner's Commendations.

Chief Inspector Tomkins is a past Chairman of the Bermuda Police Association, and has represented the Bermuda Police Service in rugby, cricket and golf.

Chief Inspector Tomkins will remain at his current posting in the Organised & Economic Crime Department.
<p>Trio Promoted to Chief Inspector</p>