Commissioner of Police, Mr. Michael DeSilva, welcomed four new cadets into the Bermuda Police Service (BPS) on Wednesday 23rd August. The new cadets signed their contracts with the BPS in the presence of family, friends and officers of the BPS senior leadership team which included Deputy Commissioner of Police Paul Wright, Assistant Commissioner of Police Antoine Daniels, Assistant Ccommissioner of Police Martin Weekes, Superintendent James Howard, Mr. Michael Trott (Head of HR) and Inspector Charlene Thompson (Officer in Charge of Training).
The cadets are enrolled in the Bermuda College where they are required to obtain an Associate's Degree at the end of their studies. They will also complete the Duke of Edinburgh's Gold Award programme and perform four hours of community service every month, as part of their general duties.
Please join us in welcoming Cadet Ashley Steede, Cadet Alnique Young-Looby, Cadet Zahjahrie Augustus, and Cadet Jevon Talbot.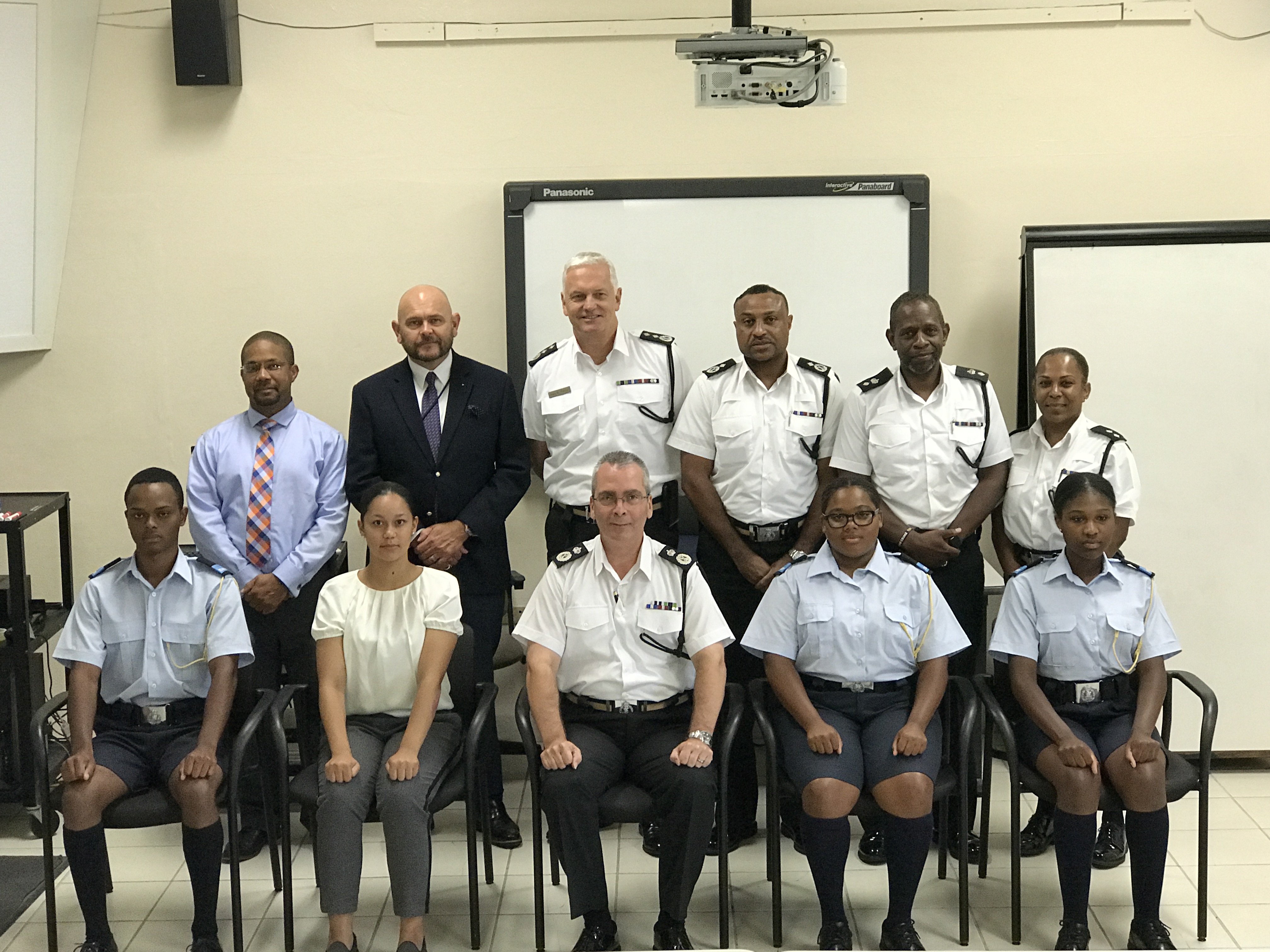 <p>Four New Police Cadets Welcomed</p>