Monday, April 23rd 2018 - Police & Royal Bermuda Regiment on parade at the 2018 Peppercorn Ceremony.

The Bermuda Peppercorn Ceremony is an event that occurs every year in April at King's Square in St. George's, where the Masonic Brothers of Lodge St. George pay the annual rent of one peppercorn to His Excellency the Governor for use of the State House.

Governor John Rankin was joined by Premier David Burt, Major Warren Furbert (second in command of the Royal Bermuda Regiment, representing Commanding Officer Lieutenant Colonel David Curley), the Mayor of St. George's Quinell Francis and Commissioner of Police Michael DeSilva – along with other dignitaries – on Monday, April 23rd for the 202nd observance.

For more photos, please see this Facebook post.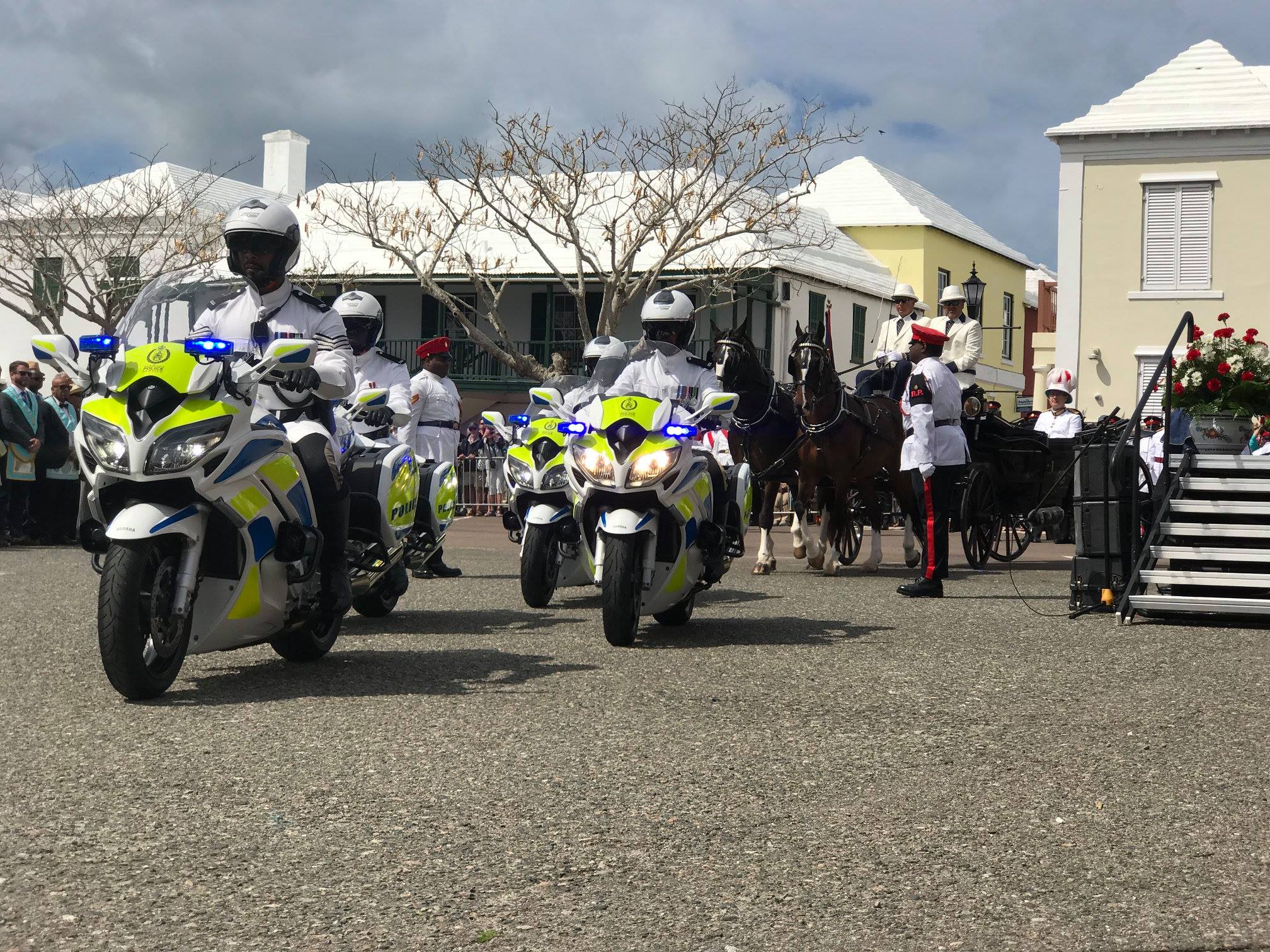 <p>BPS on Parade: 2018 Peppercorn Ceremony</p>