On Sunday January 7th 2018, The St. George's Parish Council in partnership with Kenny's Kitchen and the Bermuda Police Service Eastern Community Action Team, held their annual dinner for St. George's area residents.

This is the 5th consecutive year for the event which is the brainchild of Mrs. Renee Ming, JP, MP and Constable Terry-Lynn Paynter. The pair approached the St George's Parish Council with the idea and a decision was made to hold the dinner which would feed many instead of putting several food hampers together which would only feed a few.

Funding for the dinner is raised by the St George's Parish Council along with private donations from members of the community.

Last night's dinner fed over 200 members of the St. George's community, with over 100 plates being delivered to St. George's area seniors, including residents from Dorothy Crane Rest Home, Yellow Rose Rest Home and Ferguson Park Seniors Living Facility.

Volunteers included MP Renee Ming, Constable Terry-Lynn Paynter, Constable Latanya Smith, Nicole Young, Kenny Rawlins, Karen Carlington, Janet Smith, Angelique Burgess, Unray Waldron, Kenneth Bartram, Michael Harvey, Quinita Francis, Thomas Harvey and Isaiah O'Brien.

Please click on the photo below to see the BPS Facebook post with more photos from the event.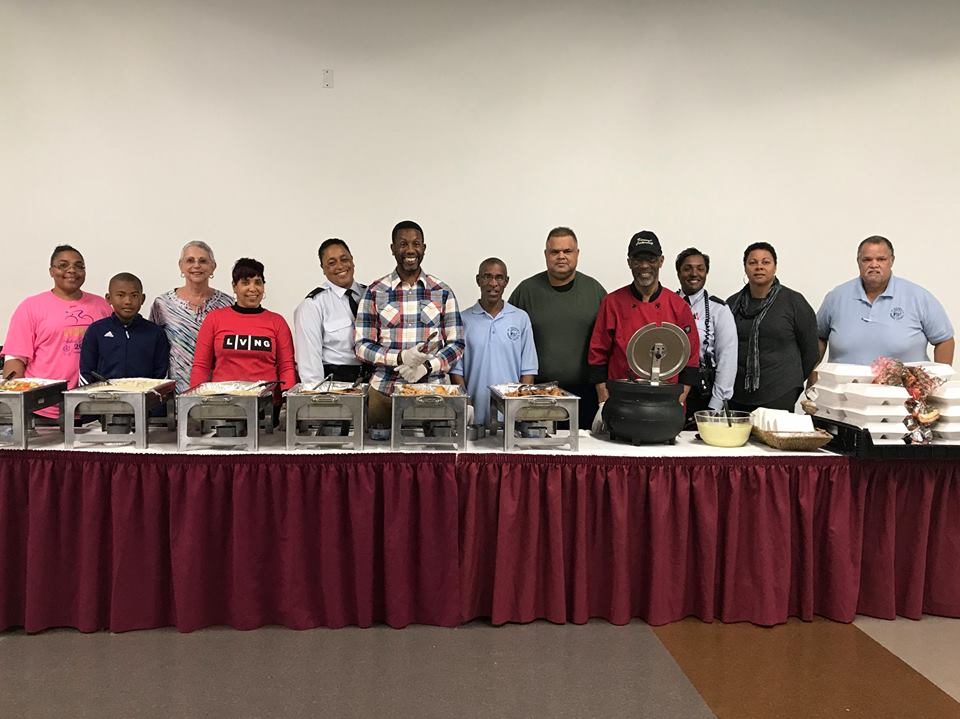 <p>5th Annual East End Community Dinner</p>