Thu, 2017-11-09
Inspector Robert Cardwell, Officer in Charge of the Roads Policing Unit - The Bermuda Police Service Roads Policing Unit is primarily focused on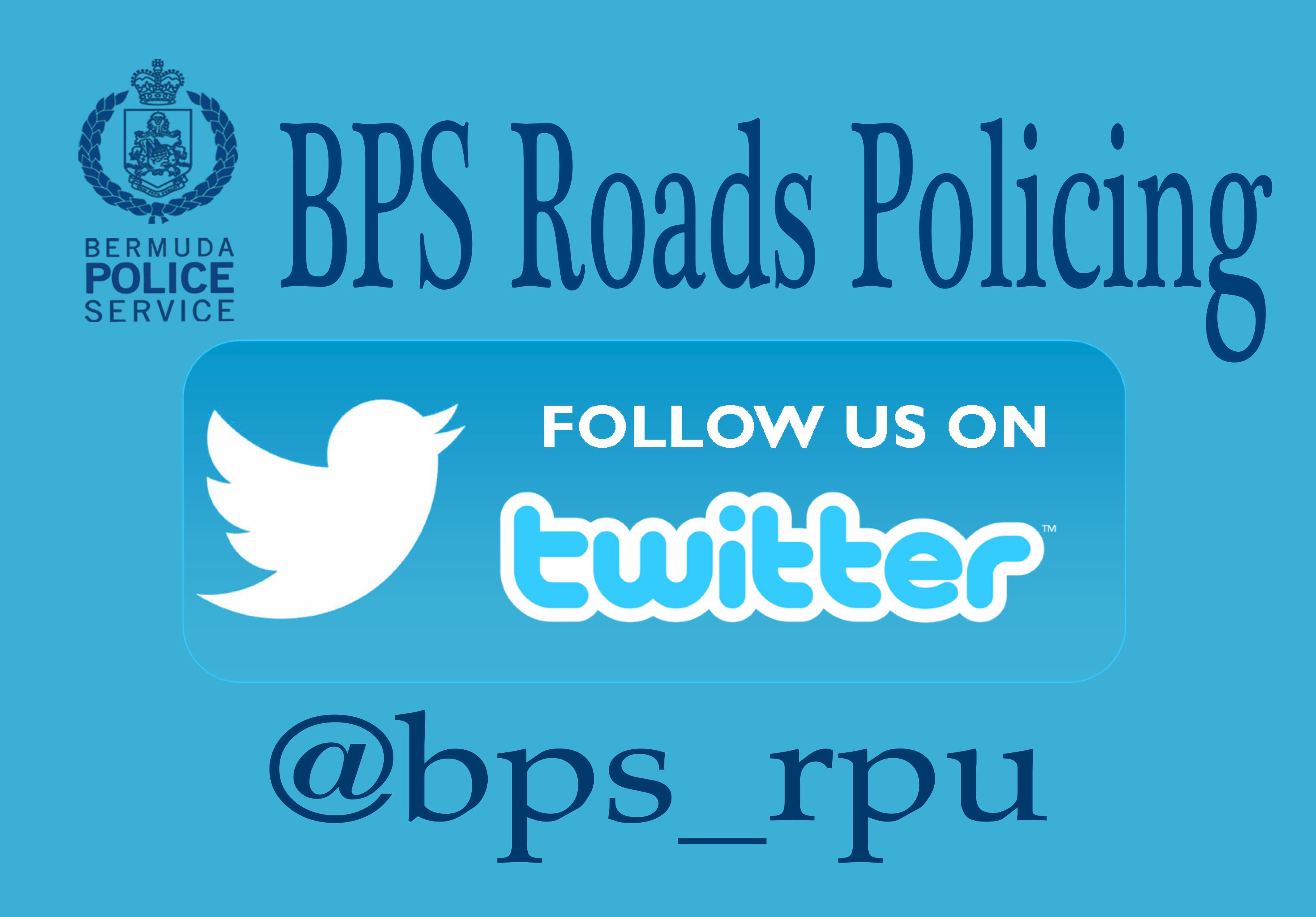 working towards meeting the objectives in the Bermuda Police Service Road Safety Strategy.
Those objectives are around calming the traffic on the roads, making safer roads and saving lives. Part of meeting the strategy objectives entails using all the tools and resources available to us. This includes all advances in technology.
The Bermuda Police Service recognizes the strength and reach of social media. As a result we have created a Roads Policing Unit Twitter account. This account is available to Twitter users on @bps_rpu.
The Roads Policing Unit did a soft launch of this Twitter account approximately 3 weeks ago and we currently have just under 400 followers. We hope to significantly increase our followers and broaden our reach.
This account will be used to convey road safety messages. This includes posting video from our own CCTV network of collisions and bad driving and riding behaviour that we see on our roads on a daily basis. We will let you know what the Roads Policing Unit is doing, where we will be and what the results of what we have done is. We will also update on road closure and detour information as a result of collisions and road works.
Additionally this Twitter account makes us more open, transparent and easier to contact for road traffic related concerns or queries any member of the public may have by simply contacting us on this network.
It is our hope that use of this social media will further strengthen the resolve of the Bermuda Police Service and our partners in the Bermuda Road Safety Council and CADA to reduce the number of deaths and collisions generally on our roads.