Concern of Potential Imminent Risk to 14 Year Old Destiny Winters [Located]
Mon, 2020-01-20

14 year old Destiny Winters remains unaccounted for after she left her designated Government Care Facility without permission on the evening of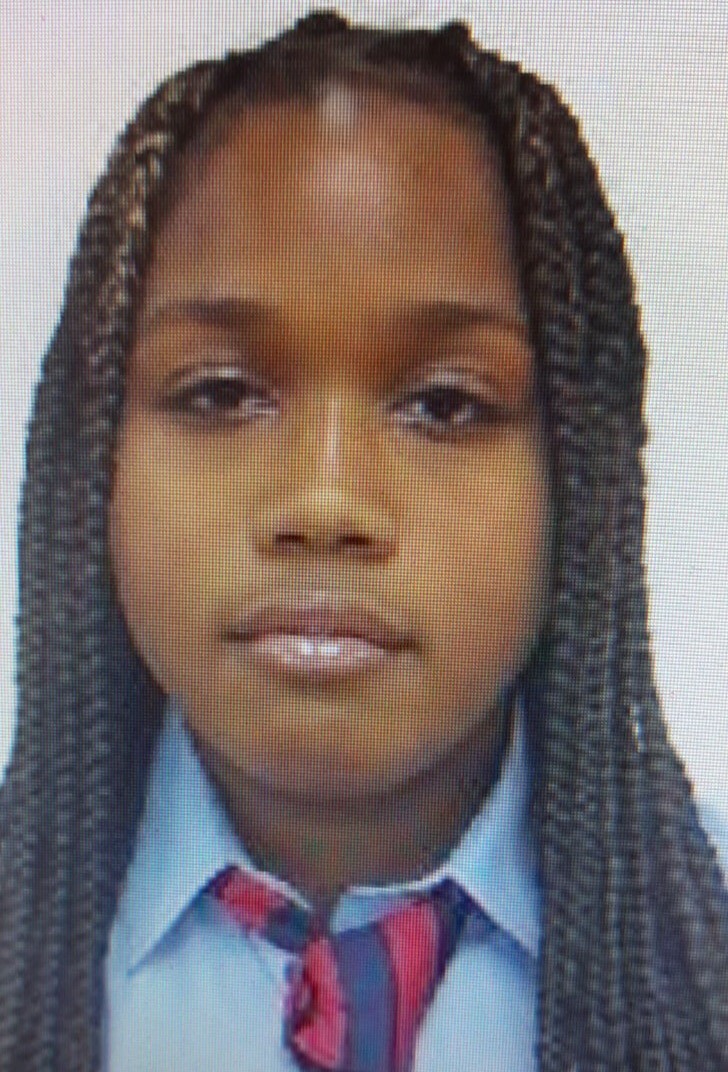 Friday, January 10th.
The latest reported sighting of Destiny indicates that she traveled into and out of St. George's by bus on Sunday, January 19th and was apparently with an older male.
The Bermuda Police Service is also aware of information that suggests that there is potential imminent risk to the 14 year old CedarBridge Academy student based on the association with this male.
As a reminder, Destiny is described as brown complexioned, approximately 5 feet 6 inches tall, weighing around 130 pounds with her hair now dyed black, short and curly.
She was last seen wearing a black rain jacket, shorts as well as black Nike sneakers.
The teen is known to frequent locations in Pembroke including Fentons Drive, Parsons Road, St. Augustine Hill, Middletown, One Way Deepdale and The Glebe Road.
So far efforts by police officers to locate her have been unsuccessful.
Anyone with information on the whereabouts of 14 year old Destiny Winters is asked to immediately call police on 295-0011 or her designated Government Care Facility on 292-3699.
The public is reminded that harbouring a juvenile is an offence punishable under the law.
Update: Wednesday, January 22nd - 14 year old Destiny Winters has been located and returned to the care of the Department of Child and Family Services.
Thank you all for your kind assistance in ensuring her safe return.